Cosmetic and Plastic Surgery Myths Debunked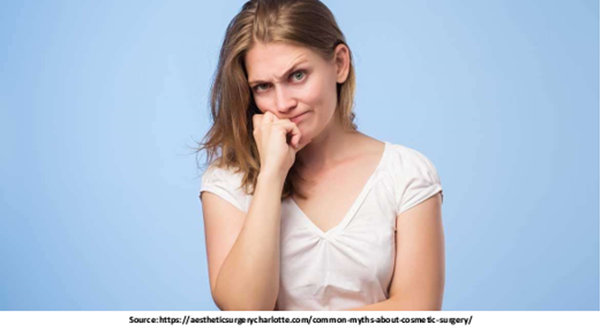 If you have been considering plastic surgery, you are not alone. Millions of people undergo plastic surgery treatments worldwide. Liposuction and breast augmentation are two popular surgical cosmetic procedures. Botox, derma fillers, and laser hair removal are the most common nonsurgical cosmetic procedures.
The seemingly glamorous field of plastic surgery is riddled with falsehoods. Like any other medical specialty, plastic surgery relies on highly-trained surgeons to perform everything from reconstructive breast surgery to scar revision surgery.
Dr. Audumbar Borgaonkar, one of the best plastic surgeon in Navi Mumbai, is known for doing safe, sophisticated, and result-oriented plastic surgery. Moreover, Dr. Audumbar is adept in many cosmetic and reconstructive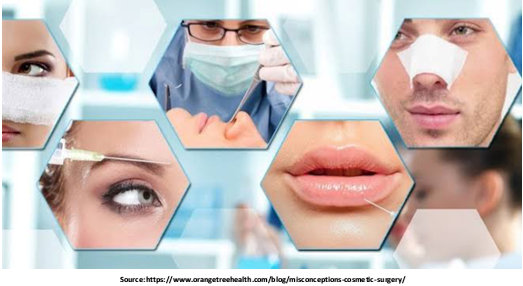 procedures, including gynecomastia, breast implantation, and more.
So, let's get started!
Here are the top 10 myths about plastic and cosmetic surgery.
Myth #1: Plastic surgery and cosmetic surgery are the same.
Cosmetic surgery is included in the field of plastic surgery, although they are not the same thing. Cosmetic surgery is solely to improve your appearance. Reconstructive surgery is included under plastic surgery. Reconstructive surgery can correct a congenital abnormality or damage caused by trauma or disease.
Plastic surgery also helps reconstruct a breast following breast cancer surgery. Cosmetic surgery entails enlarging your breasts. Reconstructive surgery is usually the only type of surgery covered by insurance.
Myth #2: Cosmetic surgery surgeons must be cosmetic surgery specialists.
Plastic surgeons, ophthalmologists, dermatologists, and ear, nose, and throat doctors (otolaryngologists) are among the professionals who conduct cosmetic surgery. However, doctors are not obliged to acquire an official certification in the field to undertake cosmetic surgery. As a result, make sure you pick a surgeon well-trained in cosmetic surgery. Also, inquire about their cosmetic surgery experience.
Myth #3: Only women have cosmetic surgery.
True, women undergo the majority of cosmetic procedures. However, many males are opting for these procedures as well. Liposuction, eyelid surgery, nose jobs (rhinoplasty), breast reductions, and tummy tucks are men's top five wide-spread surgical cosmetic procedures.
Myth #4: Breast implants make you more likely to have breast cancer.
According to the Institute of Medicine, breast implants, particularly silicone breast implants, do not appear to cause breast cancer or any other disease. However, you should continue to get routine breast cancer screenings, just as you would if you didn't have implants.
Breast implants are generally regarded as safe. However, they do have some hazards. After obtaining implants, be sure to inspect your breasts frequently. If you suspect a problem, see your surgeon straight away.
Myth #5: Breast augmentation is solely for women.
Male breast reduction surgery is a very routine cosmetic surgery. Male breasts can grow excessively at any age. It has the potential to make males feel uneasy. This is a side effect of certain drugs. Obesity is also a possibility. It also has a capacity for running in families. If weight loss is ineffective, breast reduction surgery may be the solution.
Myth #6: Liposuction aids weight loss and cellulite reduction.
Liposuction is a cosmetic procedure, not a weight-loss procedure. Before getting liposuction, your surgeon would most likely want you to lose weight. Furthermore, liposuction does not eliminate cellulite. Cellulite forms due to fiber-like structures in the layer of skin above fat cells. Liposuction is a procedure that removes fat cells from the body. However, this can exacerbate the appearance of cellulite. Liposuction will work best for you if you are within 30 percent of your goal weight and have decent muscle tone.
Myth #7: Cosmetic surgery can combat the signs of aging.
Often surgeons perform cosmetic surgeries to combat aging signs such as wrinkles and sagging. Despite this, more than 60% of cosmetic treatments are performed on adults under 50. Only 10% of those over the age of 65 are treated. Liposuction is the most popular surgery for persons aged 35 to 50. For most people, cosmetic surgery is about improving their appearance as it is about looking younger.
Myth #8: The majority of people who seek plastic surgery deal with psychological problems.
Many psychologists used to believe that people who wanted cosmetic surgery had psychological problems. Many studies now suggest that people who get cosmetic surgery for the right reasons feel better about themselves. They also have a higher standard of living. Cosmetic surgery may be appropriate for you if you are healthy, optimistic, and have realistic expectations.
Myth#9: Plastic surgery is all about vanity and beauty.
Plastic surgery involves fixing congenital deformities like cleft palates to post-cancer breast reconstruction and work-related hand injuries. However, breast augmentations, Botox, and facelifts get all the attention.
Plastic surgeons are concerned with the functional and overall outcomes of surgery, rather than just the appearances (although they are specifically trained to optimize those, as well). When a patient opts for surgery for cosmetic reasons, it is usually to fix regions resistant to diet, weight loss, or nonsurgical treatments.
Myth#10: Plastic surgery is only meant for the wealthy and celebrities.
We wouldn't have a vibrant plastic surgery industry if plastic surgeons exclusively operated on the 1%. The majority of aesthetic patients are ordinary people who want to regain confidence, improve their general appearance, and improve their lives.
While many plastic surgeries are long-lasting and can provide years, if not decades, of personal satisfaction, the duration of the results depends on a variety of factors. Plastic surgery may be able to turn back the hands of time, but the clock continues to tick. Maintaining your natural looks requires excellent skincare, less intrusive procedures, surgical touch-ups, and overall health.