Is excess fat in your tummy, making you feel humiliated?

Are you unhappy with the appearance of your abdomen?

Do not worry! Avail the tummy tuck treatment to remove extra fat from your tummy and get a firmer appearance with Tummy tuck in Navi Mumbai.
Let us know about Dr. Audumbar for Tummy tuck:
Dr. Audumbar Borgaonkar provides the best hair transplant in Navi Mumbai and is a stalwart cosmetic surgeon for Tummy tuck surgery. His profound knowledge and experience have helped him in performing numerous tummy tuck surgeries successfully. As a result, he has become one of the most famous tummy tuck surgeons in Navi Mumbai. He is treating his patients for various issues related to cosmetic surgeries for more than 30 years. His treatment procedure is focused on the personalized technique to provide his patients with the utmost satisfaction. Our doctor has the most qualified and experienced team of staff who help him with treatment. All our tools and technologies of treatment are as per the requirement of modern medical science.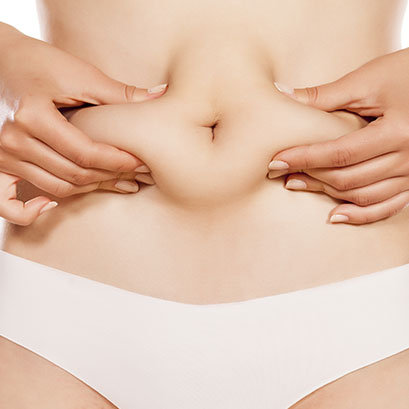 What is Tummy tuck surgery?
A tummy tuck is a complete cosmetic surgery procedure which is known as abdominoplasty as well. The treatment does not have any relation to weight loss. Rather than weight loss, it helps you to reduce the excess fat and tightens your abdominal muscles. Ultimately you will get a beautiful flat belly.
What are the different types of Tummy tuck surgeries?
Tummy tuck surgeries are of two types, that we suggest according to your need. These are as follows-
Complete abdominoplasty: It starts with a long incision above your groin area. In a second incision, we separate the naval from your surrounding abdominal tissues. Then we split your skin from the fat and muscle. It is a lengthy procedure.
Partial abdominoplasty: It is beneficial in removing excess fat around the navel area. Here we do not remove the belly button generally. It is a shorter procedure that takes just a couple of hours.
Reasons to choose Tummy tuck:
There are various reasons to select tummy tuck treatment. These are as follows -
If you are suffering from low elasticity of your skin
Whether your connective tissues around your abdomen has become weak
If there is a noticeable change in your body weight
Pregnancy can also be another reason
If you have gone through any surgery in your stomach like, C-section
Aging can be an important reason
Whether you are fat by nature
The procedure of Tummy tuck treatment:
Tummy tuck treatment includes the following steps -
Step-1
At first, we apply specific local anaesthesia or sedation to ease any pain during the surgery.
Step-2
Our doctor applies an incision to the area between your belly button and pubic hairline according to your requirement.
Step-3
A second incision around your navel point will help you to remove excess skin in the upper abdomen.
Step-4
Now, we remove the excess skin in your abdomen and create a spot for your belly button.
Step-5
After the surgery, our doctor closes the incisions.
The surgery requires the duration of a few hours to complete. As a result, it is mandatory to stay at the hospital for one day.

The cost of Tummy Tuck surgery?
Dr. Audumbar provides the best Tummy Tuck treatment cost in Navi Mumbai. The price depends on various related things with the surgery and your requirements. On average, Tummy Tuck cost ranges from Rs.100000 to Rs.250000. If you want to know in detail about the Tummy Tuck treatment cost, book your appointment without wasting your time.
Precautions for Tummy Tuck surgery:
Before going for the surgery, you should consult with us thoroughly. We will investigate your situation and advise you with the best solution. There are certain cases when we advise you not to opt for the surgery. These cases are -
If you are pregnant or planning to have a child
If the motif of your surgery is losing weight
What are the advantages of Tummy Tuck treatment?
The advantages of Tummy Tuck surgery are-
It removes the excess fat from your belly and maintains your body shape.
It helps in hiding the side effects of weight loss like loose skin, stretch marks, etc.
The surgery gives a long-lasting result.
It helps in reducing pain in your lower back.
It improves your overall aesthetic image.
Frequently Asked Questions:
1 . What are the side effects of the Tummy Tuck treatment?
Though the treatment is safe yet, you may experience some side effects-
Accumulation of fluid beneath your skin
Unexpected scarring
Poor healing in the incision line
Change in skin sensation
Infections, inflammation, redness irritation in the wound
2 . How long does it take for recovery after the surgery?
Tummy tuck treatment is quite a lengthy process. It takes two to three weeks to heal the wounds of the surgery.
3 . Is the treatment painful?
The treatment at Dr. Audumbar's clinic is least painful as we use local anesthesia before the surgery.
4 . Does Tummy Tuck leave a scar?
Yes, like all other surgeries, Tummy Tuck also leaves a scar.