If you're tired of shaving unwanted hair every few days, here's a permanent solution. Areeva Cosmetic Surgery & Hair Clinic offers permanent laser hair removal in Navi Mumbai. There is no better permanent hair removal option than the laser hair removal treatment.
At Areeva, we aim to provide the best laser hair removal in Navi Mumbai at affordable costs. Our Founder, Dr. Audumbar Borgaonkar, offers safe and most-effective Laser Hair Removal in Vashi, Navi Mumbai. He has handled 2000+ patients within 13+ years of experience. He has executed Laser hair removal in hundreds of people. Hence, he has gained immense skills and experience in laser techniques. It is the reason our clients recognize Dr. Borgaonkar as the leading Laser Hair Removal Doctor in Navi Mumbai. Dr. Audumbar Borgaonkar is best known for his expertise in Hair Transplant in Navi Mumbai. Thus, he is also considered one of the best hair transplant doctor in Vashi, Navi Mumbai.
Now, let's know about laser hair removal treatment, its cost, benefits, and more.
What is Laser Hair Removal, and How does it work?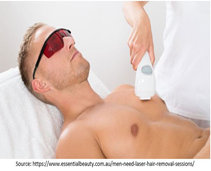 Laser hair removal is a safe and most effective technique. Permanent hair reduction with the laser is FDA-approved. It involves the use of non-lethal high-powered laser beams.
What is the Cost of Laser Hair Removal in Navi Mumbai?
The laser hair removal cost in Navi Mumbai depends on the number of hair removal sessions. The number of sittings depends on the treatment area, the amount of hair and your hair, and skin features.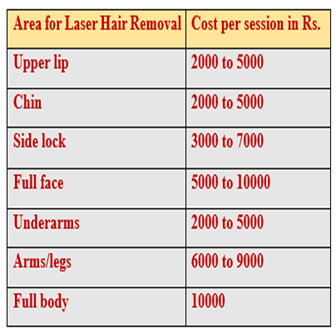 What is the Procedure for Laser Hair Removal?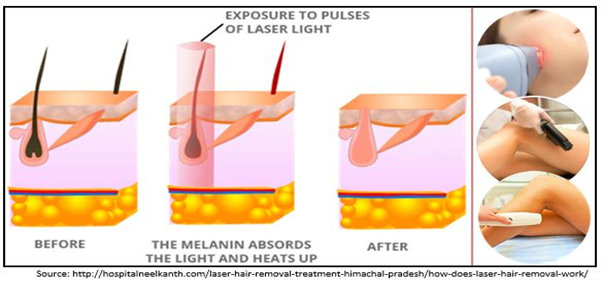 The Laser Hair Removal procedure is based on a simple concept.
There are no needles or prodding involved. Instead, a directed beam of light passes over the skin and focuses only on the hair follicle.
A powerful beam of light targets the melanin in dark hair. The absorbed heat kills the hair root. Then, the hair expels from the follicle.
You'll need more than one session to get the best results. You'll probably need three to eight sessions to see the desired results.
Each session will last anywhere from 30 seconds to an hour and often even longer. For example, each section of the underarms takes about three minutes. However, a man's back hair removal can take up to an hour.
Precautions to Take After the Laser Hair Removal:
Clean your treated area gently with mild soap and pat dry it.
Do not apply any makeup, cream, or perfume in the treated area.
Dead hair cells will start to shed within 5 to 30 days from the treatment.
Avoid direct heat and sun exposure immediately after the procedure.
Avoid threading, waxing, and plucking right after the treatment.
Benefits of Laser Hair Removal:
Laser hair removal is a non-invasive treatment. So, there is a lower chance of infection.
It is a quick procedure as we can treat several strands of hair together.
It is a permanent hair removal option. It eliminates the use of waxing, threading, epilation, and other hair removal methods.
Waxing, threading, bleaching, and other hair removal procedures can be done at a lower cost.
However, compared to a few permanent laser hair removal sessions, the average price of other methods over a lifetime is more.
Side-effects of Laser Hair Removal:
Severe side effects of laser hair removal will be negligible in the hands of a well-trained professional. However, some of the possible side-effects are:
You may experience minor redness and swelling after the procedures. But it will gradually fade away.
A temporary superficial blister and scab may develop.
Your skin may feel slightly sticky, warm, and prickly.
By supplying a stream of cool air, we can reduce the pain.
Inform your doctor if you have a medical history of cold sores or herpes virus infection to avoid complications.
Why should you choose Areeva Clinic for Laser Hair Removal in Vashi, Navi Mumbai?
You will undergo laser hair removal from Dr. Audumbar Borgoankar. He is a skilled and certified Laser Hair Removal Doctor in Navi Mumbai.
We ensure you're satisfied with the results of laser treatment.
Areeva Clinic has advanced equipment and techniques. It helps us provide treatments more efficiently and safely. Hence, we assure you will get the best laser hair removal in Navi Mumbai at Areeva.
If you desire to get free from unwanted hair, book you an appointment with Dr. Audumbar Borgaonkar. Get to know our cost of hair transplant in Navi Mumbai for rates of our treatment suitable for you