If you are self-conscious about mild scarring, sun damage, or discoloration, microdermabrasion could be a simple solution to these skin issues.
Microdermabrasion is a non-surgical skin treatment. It exfoliates the skin without the need for incisions by employing tiny crystals and regulated vacuum equipment.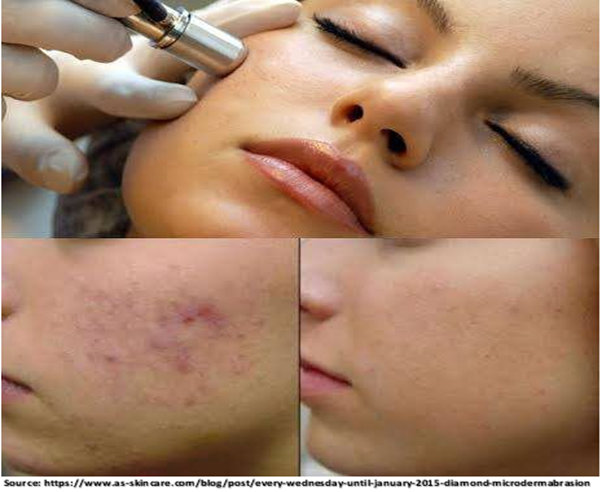 At Areeva Clinic, Dr. Audumbar Borgaonkar provides reliable, advanced, and result-oriented microdermabrasion treatment in Navi Mumbai. Moreover, Dr. Audumbar Borgaonkar is considered one of the best plastic surgeon in Navi Mumbai.
Dr. Audumabar Borgaonkar has performed microdermabrasion treatment on several patients with effective outcomes. Besides, he is also adept in various cosmetic procedures, including hair transplant, reconstructive surgery, lip correction, fat grafting, scar revision, breast augmentation, etc.
First, let's know more about,
What is Microdermabrasion?
Microdermabrasion is a non-invasive cosmetic procedure. It helps remove the dead outermost layer of skin by using a highly regulated flow of fine, medical-grade crystals. This skin exfoliation procedure opens new, living skin cells that are delicate, smooth, and nutrient-responsive.
Besides, microdermabrasion encourages the growth of new skin cells by stimulating fibroblasts. These are cells in the tissue that signals the body to manufacture collagen and elastin.
At Areeva Clinic, you may rest assured that you will be treated with the utmost care as the microdermabrasion is performed by a highly qualified and experienced microdermabrasion doctor in Navi Mumbai.
Let's discuss,
How is Microdermabrasion Performed?
First, Dr. Audumbar Borgankar, one of the best plastic surgeon in Navi Mumbai, will wash and tone the skin properly.
Then, the doctor may pour a steady stream of aluminium oxide crystals over the portions of the face.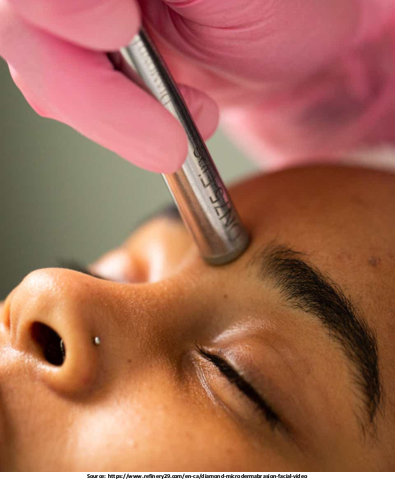 The crystals polish away old, dead skin cells. The vacuum subsequently picks up the dead cells with gentle suction.
Depending on the device used, there are a few different ways to do the procedure:
1. Diamond-tip handpiece is designed to exfoliate dead skin cells gently. At the same time, it will immediately remove them. The amount of pressure applied to the handpiece and duration of skin suctioning determines the abrasion's depth. This type of microdermabrasion applicator is often utilized in more sensitive areas, such as around the eyes.
2. Crystal microdermabrasion uses a handpiece that emits tiny aluminium oxide or sodium bicarbonate crystals to remove the skin's surface layers gently. Dead skin cells are suctioned off immediately.
3. Hydradermabrasion is the latest technique. It entails combining dermal injections with crystal-free exfoliation. This procedure increases blood flow to the skin. It also boosts collagen production.
Now, let's know,
What is the Cost of Microdermabrasion Treatment in Navi Mumbai?
The cost of microdermabrasion treatment in Navi Mumbai ranges in Rs. 2000 to Rs. 3000 per session. Areeva Cosmetic Surgery Centre is known for providing cutting-edge and advanced skin rejuvenation treatments at an affordable price.
During the appointment, the clients can ask questions about facial rejuvenation treatments and set their minds at ease. Our microdermabrasion doctor in Navi Mumbai will be delighted to answer any of the questions and provide detailed explanations.
Now, let's see,
What are the Benefits of Microdermabrasion?
Reduces the appearance of age spots and hyperpigmentation
Removes blackheads
Exfoliates the skin, giving a rejuvenated look
Reduces fine lines and wrinkles
Smoothens enlarged pores
Treat acne scars
What are the Side effects of Microdermabrasion?
Some of the common side effects of microdermabrasion are:
Mild pain
Inflammation
Redness
Bruising
These usually fade away within a few hours. To avoid dry and flaky skin, the doctor may suggest using a moisturizer.
If you want to improve the appearance of your skin, book an appointment with Dr. Audumbar Borgaonkar to seek the most effective treatment for all your skin problems.