Do you feel that your chin is imperfect?
Do you want to improve it and get a beautiful and beautiful chin?
A good jawline is the most significant feature of your facial aesthetics, whether male or female
A qualified cosmetic surgeon like the best plastic surgeon in Navi Mumbai can fix chin augmentation complications. Dr. Audumbar, the famous genioplasty doctor in Navi Mumbai, has already treated man patients successfully. If you are a resident of Mumbai, then you should contact him for your consultation.
What is chin augmentation?
A chin augmentation procedure is known as a genioplasty. It is the most commonly used cosmetic procedure. However, people undergo this surgery for the sake of appearance rather than a medical reason.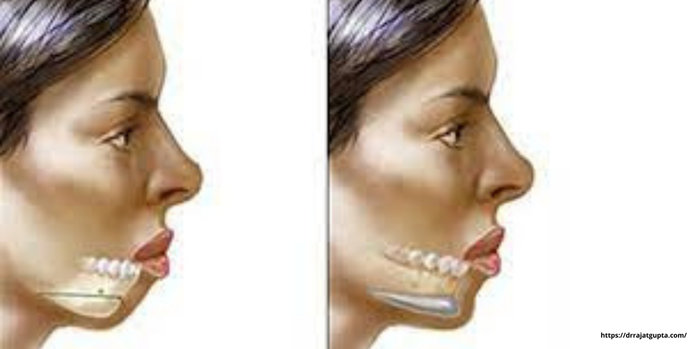 The treatment can be performed in many ways:
forward movement of the chin
Pushing your chin behind
for chins' asymmetry side-to-side
vertical alterations, such as lengthening or shortening the chin
Now let us discuss in detail the procedure of Genioplasty treatment:
Sliding chin augmentation and chin implants are the two most common kinds of chin augmentation.
Genioplasty using a sliding mechanism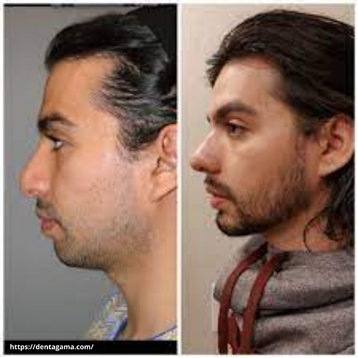 Dr. Audumbar, the best plastic surgeon in Navi Mumbai, cuts the chin bone and moves it to treat a chin deficit in a sliding genioplasty.
People with significant retrogenia should consider this form of genioplasty. It can aid in the correction of long chins that are pushed forward.
The surgery requires admission to a doctor's office. For the most part, the treatment is performed under general anesthesia.
Following-up
Your genioplasty doctor in Navi Mumbai will prescribe you oral medications after the surgery. Then, as your oral stitches dissolve, you won't need to go back to your doctor to have them removed.
When you feel ready, you can resume regular eating habits. It is suggested that you follow a liquid diet. After each meal, you must wash your mouth with antiseptic mouth wash or water.
You can take off the compression tape and dressings after three to five days and resume your routine. Avoid exercise for the first ten days. Then, refrain from participating in contact sports for few more days.
Swelling, bruising, or redness may occur, although these should subside eventually.
Chin augmentation using the chin implant
Chin implants can be used to reshape, expand, or move the chin forward in the face. Chin augmentation surgery includes inserting a prosthetic substance into the chin and attaching it to the bone. The most prevalent are alloplastic implants (those constructed of synthetic materials).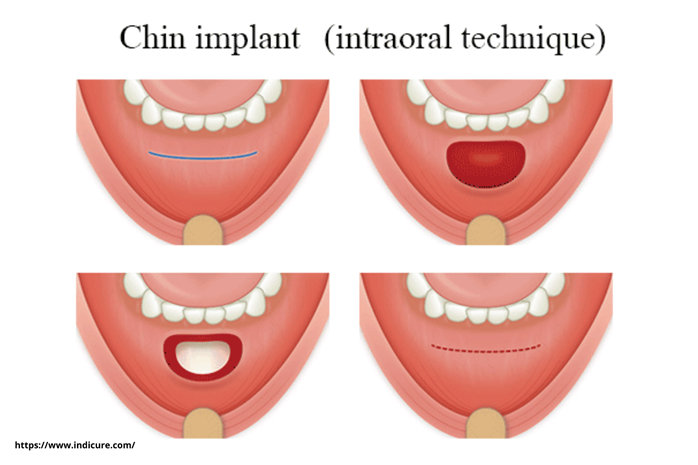 Your surgeon will have molded the implant to the correct size and form before surgery, making it ready for placement. The surgeon closes the wound once the material is inserted. It might take anything from 30 minutes to three hours to complete this treatment.
Because the tissue must have time to attach to the implant, surgical implants have a similar recovery period as sliding genioplasty.
Nonsurgical chin augmentation includes injecting fillers, such as body fat, into the chin with needles to improve the look.
So, is genioplasty a costly treatment?
It's tough to say how much genioplasty will cost in general. Each surgery's price is as unique as you are. In addition, the price differs due to a variety of factors, including:
Your residential area
Experience of your surgeon
How much jaw movement you require
The size of the implant
Type of implant you are using
The average cost of genioplasty in India ranges between Rs. 70000 to Rs. 85000. Contact us to know about your treatment cost.
Are there any side effects of the treatment?
The chin augmentation treatment is generally harmless. But it can lead you to certain complications as well.
The following are genioplasty complications -
You may experience infection
An implant-related allergic response
Implantation extrusion
Exposed screws
Numbness in the mouth due to nerve injury
Why choose Dr. Audumbar for the treatment?
Dr. Audumbar Borgaonkar is a renowned plastic surgeon in Mumbai. He heads the Areeva Cosmetic Surgery Centre, a fast-growing clinic in Navi Mumbai for various cosmetic operations.
He is an easygoing person. So you can share your concerns with him without any difficulties.
Dr. Audumbar Borgaonkar acquired his medical training and specialty at Grant Medical College and the Sir J.J.Group of Hospitals. He has spent over 15 years honing his abilities and gaining extensive expertise as a cosmetic surgeon in treating patients with numerous complications. Dr. Borgaonkar is also a member of the Indian Plastic Surgeons Association and the Indian Surgeons Association.
He employs cutting-edge medical technology and the most up-to-date procedures.