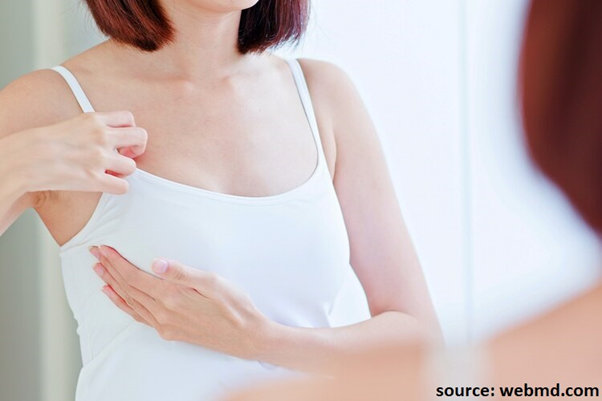 Is the size of your breasts making you upset?

Do you uncomfortable while walking, standing?

If yes, then you have come to the right place; Dr. Audumbar Borgaonkar offers the best breast augmentation in Navi Mumbai.
The size of a woman's breasts has a major impact on her sense of self-esteem. When the breasts are full, and in good condition, they seem pleasing and desirable. If you want to improve the appearance of your breasts, you can opt for breast augmentation in Navi Mumbai.
Dr. Audumbar Borgaonkar is a well-known breast augmentation doctor in Navi Mumbai. In his 13-year medical career, he honed his skills and gained experience in performing breast augmentation, liposuction, and other cosmetic procedures. Not only that he is also a renowned dermatologist in Navi Mumbai. Dr. Audumbar Borgaonkar believes in a safe and customized care method for his patients.
Dr. Audumbar also has a highly trained and knowledgeable team that assists him during his procedures. Along with his team, the doctor employs modern medical science's technologies and tools to provide the best treatment to his patients.
Now let us discuss in detail breast augmentation and how it will help you enhance your appearance.
What is breast augmentation?
Breast augmentation is a surgical technique used to restore the volume of the breasts that have been lost due to pregnancy or weight loss. The surgery requires implants to raise the volume of the breasts or restore their size. Now let us discuss some of the benefits of breast augmentation.
What are the benefits of breast augmentation?
Breast augmentation has several benefits:
• It adds volume to the breasts and makes them appear fuller.

• It increases the figure's balance.

• It improves and increases self-esteem and morale.

• It gives a youthful appearance.

• It is a long-term solution for achieving the body of your dreams.
Now that you know the benefits let us discuss when you can opt for the procedure.
When should you opt for breast augmentation?
You can go for breast augmentation if you have the following conditions:
Breasts that are too small for the body, rendering them unattractive when worn with a swimsuit or other low-neck top.
Breasts have lost their firmness after pregnancy
Breasts that have shrunk because of weight loss
One of the breasts tends to be smaller than the other
How to prepare for breast augmentation?
Make sure you follow the suggestions mentioned below to prepare for the procedure:
You would need to see the doctor before the surgery to get some blood tests completed.
You may have to avoid some medicines like aspirin and anti-inflammatory drugs as they may cause excessive bleeding. Consult your doctor to replace your current medicines with suitable ones.
Tobacco use interferes with the healing process, so you will have to quit smoking.
Now that you know how to prepare for the surgery let us understand how it will be carried out.

How is breast augmentation performed?
There are two types of procedures used for breast augmentation, breast implants, and autologous fat transfer.
Breast implant procedure: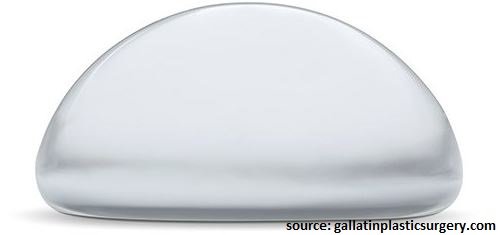 Your surgeon starts by making an incision beneath the breasts to insert a breast implant.
The silicone gel breast implant is inserted within the breasts, and sutures are used to close the cuts.
A gauze bandage will be applied, and you will have to wear a compression bra to provide comfort and aid in the healing process.
Autologous fat transfer:
Another form of breast augmentation is autologous fat transfer. In this method, your surgeon uses liposuction to remove fat from the legs, belly, or hips, and then the fat is refined and inserted into the breast. After assessing your health and the type of breast augmentation you need, our specialist will determine the costs. Remember, breast enlargement is only possible if you have reasonable expectations and maintain your body weight and lifestyle.
What is the recovery like after a breast augmentation surgery?
After the surgery, you will need to see the doctor a few times before returning to your usual work and activity level.
If you experience some discomfort, the doctor can examine your breast and prescribe some painkillers.
Your breasts may be close and sensitive to touch. It could be difficult for you to lift your arms. Swelling and mild discoloration are potential side effects that will disappear after some time.
Soon after the surgery, you should be able to walk. It is necessary to walk for a few minutes every hour to prevent blood clots from developing.
Within a week, you will be able to resume your routine. You should avoid lifting, dragging, pushing, or twisting movements that strain the upper body.
Why should you have breast augmentation surgery with Dr. Audumbar Borgaonkar?
Dr. Audumbar is the founder of Areeva Clinic, and along with his team, he has successfully performed several cosmetic procedures.
It is essential to select a trained and experienced breast augmentation surgeon like Dr. Audumbar Borgaonkar. He earned his M. S. and M. Ch. in General Surgery and Plastic Surgery.
Dr. Audumbar is a Plastic and Reconstructive Surgeon who the American Board of Plastic Surgery has accredited.
Dr. Audumbar offers cost-effective cosmetic surgery with excellent performance. Many international patients visit Areeva Clinic because of the
attractive cost package and access to modern techniques.
He has completed several cosmetic procedures in a limited period, including breast augmentation, gynecomastia surgery, liposuction, and more.
Areeva Clinic, under the leadership of Dr. Audumbar, uses cutting-edge medical technologies needed for advanced cosmetic and reconstructive procedures.