"You don't look your age. You look younger than your age".

This is a compliment that we all love to hear, right?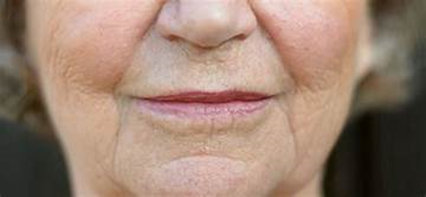 No one likes aging. We all fear having wrinkles on our skin. We all wish our young look and skin stayed forever.
There is a phrase too that external beauty is temporary, it vanishes with aging, but internal beauty stays forever.
But what if this phrase is proved wrong!
Yes, one can now retain their younger look and prevent wrinkles, which is a common sign of aging. Yes, one can now prevent aging and have a younger look and skin! One can now make their wish of staying young come true!
How?
By using wrinkle fillers!
Wrinkle fillers make your skin smoother and give you a younger look. Wrinkles are the most common signs of aging. They are proof that you are aging and getting old. They make you look older. But what if there were no wrinkles? What if the main sign and proof of aging weren't there?
You would look younger and prevent aging.
Wrinkle fillers exactly do that! They reduce your wrinkles, thus making you look younger and make your skin smoother. That means with wrinkle fillers you can prevent aging!
One cannot control their age, but one can control aging! Thanks to wrinkle fillers.
So, do you want to hear the favorite compliment of all, "You look younger than your age"?
Then wrinkle fillers are for you! Visit the best plastic surgeon in Navi Mumbai and get wrinkle fillers.
This article explains wrinkle fillers, their types, their benefits, and more.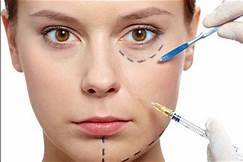 Wrinkle fillers, unlike Botox, relax your muscles to reduce the appearance of wrinkles. Wrinkle fillers plump up, add volume or fullness, and smooth your skin. There is no need for surgery because they are injected directly into your face. Yes, no need to go under the knife! No need of bearing that pain!
What are the types of wrinkle fillers?
There are different types of wrinkle fillers available in Navi Mumbai. They are as follows-
Hyaluronic acid fillers: Hyaluronic acid fillers are comprised of sugar that is found naturally in the body. These gel compositions are available in two thicknesses: thin and slightly thicker. They can cover small wrinkles above the lips as well as deeper folds around the nose and the so-called marionette lines, which are creases that extend downward from the corners of the mouth.
In addition to plumping up thinning lips, restoring volume to cheeks, filling under-eye hollows, and adding definition to a sagging jawline, hyaluronic fillers can also plump up thinning lips, restore volume to cheeks, and fill under-eye hollows. Depending on the area treated, the effects can last anywhere from four months to a year.
• Calcium hydroxylapatite microspheres: The major element in Radiesse is calcium hydroxylapatite microspheres, a substance comparable to minerals found in the body. It's thicker than hyaluronic acid, so it's best for adding volume to a weak chin, strengthening a jawline, padding drooping cheeks, and filling deep wrinkles. The effects can continue for up to a year.
• Poly L-lactic acid: Poly L-lactic acid is a biodegradable synthetic substance that is also utilized in sutures. It does not deliver the same level of immediate plumping as other fillers. Instead, it encourages the body to regenerate its collagen over time. For effects that last up to two years, you'll need three to six injection treatments spaced about a month apart.
• Collagen fillers: Collagen fillers are typically derived from bovine or human cells. Because the collage is slowly absorbed by the body, frequent injections may be required to maintain results. Collagen is no longer as popular as hyaluronic fillers.
It is advisable to seek help from the best plastic surgeon in Navi Mumbai to choose the wrinkle filler that is best for you.
What are the benefits of wrinkle fillers?
Wrinkle fillers give a younger-looking skin and minimize wrinkles. They add volume and smoothen the skin. Their results last longer than Botox and are less expensive than a facelift.
What are the risks associated with wrinkle fillers?
The risks and side-effects of wrinkle fillers are minimum. The following are some of the side effects of wrinkle fillers-
Redness
Swelling
Bruises
Allergic reactions
But one can avoid these side effects and risks by visiting the best plastic surgeon in Navi Mumbai.
What is the difference between fillers and Botox?
Botox works by paralyzing a muscle beneath the surface of your skin. Botox also takes a few days or weeks to take effect, so the results aren't visible right away. The effects remain for 3-4 months. Fillers are materials that are injected beneath your skin. This material can serve a variety of purposes depending on the type, but all fillers have the same goal: to restore lost volume to make skin look smoother, plumper, and more structured. In the hours following treatment, you can typically determine how fillers are functioning. Their effects might last anywhere from six months to indefinitely, depending on the type of filler material used.
Conclusion
Aging is one of the biggest fears of everyone. Wrinkles on the skin are what worsens this fear. It gives us a sign that we are aging. But one can avoid wrinkles and stay away from their biggest fear. Wrinkle fillers are the solution to look younger and prevent aging. Wrinkle fillers smoothen the skin and help replace lost volume. And the best part is it is not a surgical procedure. So, no need of going under the knife and experiencing pain!
So, what are you waiting for?
Visit the best plastic surgeon in Navi Mumbai and get wrinkle fillers and look younger by preventing wrinkles.