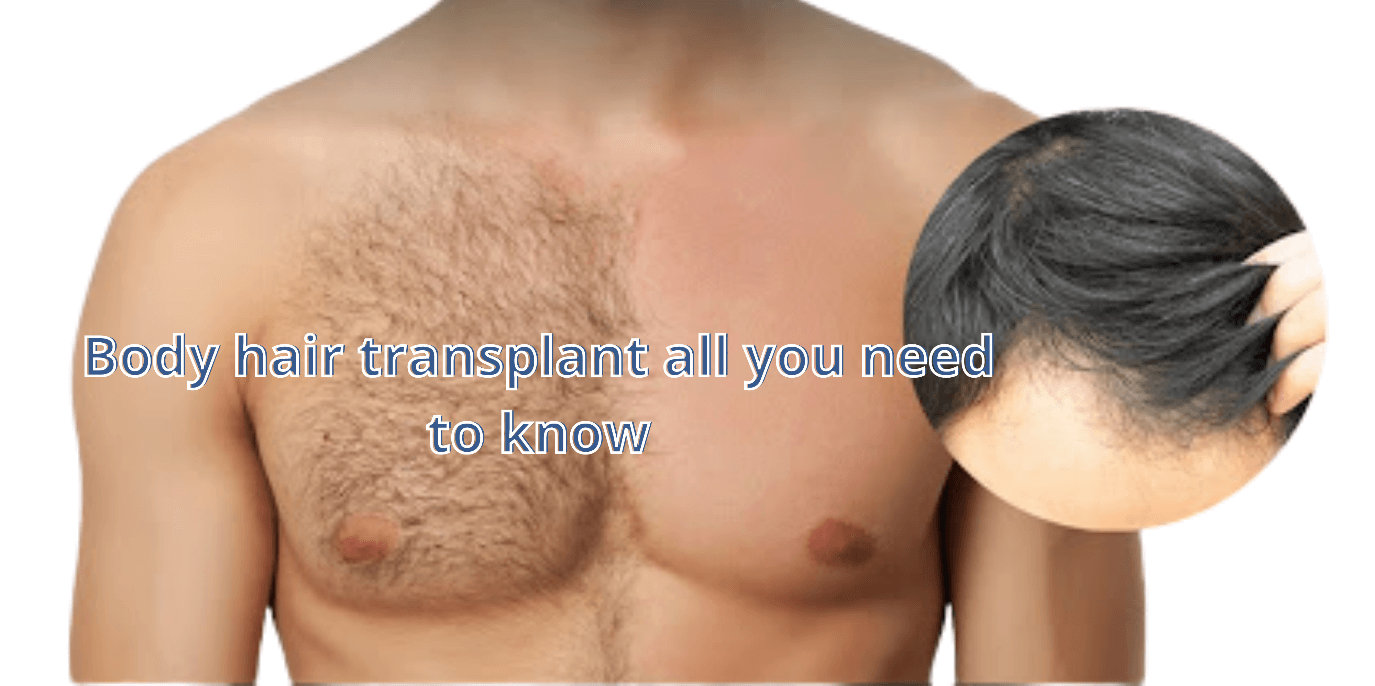 Body hair transplant in Mumbai is getting huge appreciation these days. Life in Mumbai is so hectic that, resulting in stress and hormonal imbalance. Hence, rapid hair loss or baldness (alopecia) has become a reason of concern for people. Along with this, a high level of air pollution is also a viable reason for your hair loss. Here in this article, Dr Audumbar who provides the best hair transplant in Navi Mumbai talks about body hair transplant for your hair restoration surgeries. I will discuss reason, goal, and obviously, the benefits of body hair transplant along with some must-know facts for you.
So, what do our patients want from us?
When any patient walks into our chamber,
They want natural-looking results with adequate density after the treatment.
They want the results to sustain for a long period.
They want to have complete coverage even if they have an advanced grid of baldness.
Now, what is an advanced grid of baldness?
The advanced grid of baldness is grade 6 or grade 7 baldness. These denote severe hair loss in every part of your scalp.
Here comes the question that why do we need body hair?
Dr Audumbar says that in advanced cases of baldness like grade 6 or grade 7, your scalp donor reserve is significantly less. Whereas we generally need 7000 to 8,000 hair grafts for decent coverage for your full scalp area. But a patient with grade 7 baldness can harvest around 3,000 grafts in the first go. Again, in the second sitting, we can harvest up to 2,000 grafts. Even after that, they need another 2,000 to 2,500 grafts for complete coverage of the bald area. So, we need additional grafts. Now for that, we go to the body hair sites like beard, chest, abdomen, and thigh. Get to know our cost of hair transplant in Navi Mumbai for rates of our treatment suitable for you.
People who have a higher grade, like grade 6 or 7, generally have perfect body hair. Because the baldness-causing hormones, that is, testosterone and dihydrotestosterone, gives excellent body hair growth. As a result, patients want to jump to these body hair sites. They want us to take hair grafts from those areas aggressively. Now you may be thinking that you have found the most suitable solution. But it is not that easy. Your body hairs have genetically different characteristics than the scalp hair. The differences are in terms of-
Growth rate
Hair cycle
Telogen phase
Anagen phase
Your beard hair has a different texture. They are rigid and thicker than your scalp hair. However, they are the second-best option after the scalp hair since they are the closest to your scalp. When used for hair transplant, we can easily extract up to 2,000 grafts from your beard. If you get treatment from expert hands like us, we can harvest another 1,500 to 2,000 grafts in a second sitting. You can still have a healthy beard. We follow the rule of 50 per cent in the beard zone for extraction. As a result, it always creates an illusion of reduced density but not bald patches.
Hairs from other body parts like, chest, abdomen, and thigh are less favourable in terms of their features. The success rate of extraction is also less in these sites. Their survival rate is even lesser. Ultimately, they do not show up on the scalp as nicely as the scalp here. So, jumping directly to other body sites is not a wise decision. After many years of experience in body hair and managing grade 6 or 7 cases, we advise extraction of body hair only in rare cases. So, it is crucial to use beard hair with care. The frontal area of your scalp should never get the beard hair, especially the hairline. Because, it looks very odd, and it would stand up. We always mix your beard hairs with the scalp hair. The safest area for putting your beard hair is the mid-scalp and towards the periphery of the crown. We do not use beard hair in the central part of the crown.
Few other rare sites from where we extract hair grafts are-
Axillary area
Pubic area and
Legs
The hair from your pubic area behaves like beard hair. So, it is another good option for hair transplant from body hair.
What is the procedure of hair transplant using body hair?
The procedure of hair transplant using your body hair is as same as any other hair restoration treatment. We at Areeva Cosmetic Surgery Clinic in Vashi, Navi Mumbai, use FUT and FUE methods for body hair transplant. You will get a long-lasting result along with ultimate satisfaction. There will be no scar on your body after the hair transplant treatment. So, visit us to experience the best body hair transplant treatment for your bald scalp.