We shall all get old one day, but the method of graceful aging is one worth taking. Many individuals would try all they could to slow down the aging process. We are all guilty of experimenting with our skin, from natural home treatments to lotions containing chemical components. Experimenting too much with the skin, mainly through different cosmetic procedures, might make the skin hypersensitive, causing more harm than benefit.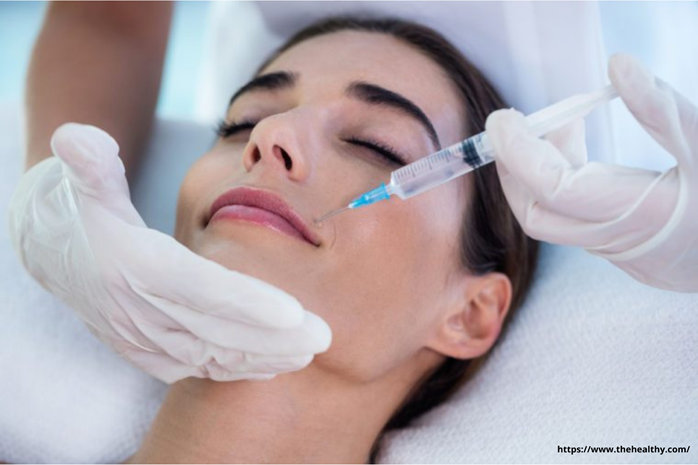 We have compiled a list of anti-aging therapies that cosmetologists and plastic surgeons alike recommend.
When it comes to beauty and feeling confident with your growing age, anti-aging skin treatments are the most effective. But you should remember only an experienced plastic surgeon can provide you with the safest treatment.
Many people in Mumbai ask for the best plastic surgeon for clinical anti-aging treatment. However, safety is the most important thing while you are opting for any cosmetic surgery.
Dr. Audumbar, the best plastic surgeon in Navi Mumbai, has treated numerous patients with a hundred percent success without any side effects. So, it will be the best decision for you if you visit Dr. Audumbar for your anti-aging treatment in Mumbai.
Now, let us discuss the different anti-aging clinical treatment that you can avail in Navi Mumbai:
Microdermabrasion:
Microdermabrasion enhances the skin's surface by eliminating dry, flaky skin, boils from trapped oil, and sun-damaged areas. As a result, it softens the skin and makes it appear younger in general.
A rough metal rod peels and scrapes away skin cells during microdermabrasion. It is a sort of sophisticated skin facial washing technique done by a professional using advanced equipment. This anti-aging skin therapy is relatively painless. Before deciding on microdermabrasion, it's vital to educate yourself about the treatment. So, book your appointment with Dr. Audumbar and discuss your options with him.
Thread facial:
A thread facelift is a safe and effective alternative to traditional facelift surgery. It is designed to be minimally invasive, reducing drooping around the cheekbones, jawline, and neck more rapidly and safely than the usual approach. A thread facelift uses special threads to keep the repositioned skin and facial tissue in place following the surgical procedure.
Botox:
New skin resurfacing or tightening treatments may emerge as technology advances, but botox remains the most popular therapy for minimizing dynamic wrinkles that form with movement. Botox is commonly used to address forehead wrinkles, crow's feet, and frown lines on the face.
A small amount of diluted Botox is injected into the desired region. The injection weakens specific muscles in a regulated way. As the muscles have weakened, they cannot constrict, causing skin problems such as wrinkles to relax.
Treatment with Platelet Rich Plasma:
Platelet-rich plasma (PRP) is a kind of blood plasma that contains three times the number of platelets found in normal blood. PRP is a facial rejuvenation procedure that uses your plasma to promote collagen synthesis and cellular migration. Eventually, it helps to reduce wrinkles, creases, and scars.
PRP skin treatments, often known as vampire facelifts, give a more natural appearance and last up to two years. As a result, people who are self-conscious about their skin, who aren't perfect candidates for injectable fillers, or who don't want to risk an allergic response may always choose PRP skin therapy. In addition, PRP is a less invasive anti-aging skin therapy that takes less time to recover after the treatment.
Facelift:
As the best plastic surgeon in Navi Mumbai, Dr. Audumbar provides face surgery as well. Facelift surgery can assist with drooping, face thinning, wrinkles, wrinkles, and other visible indications of aging. Every individual has their facial characteristics; they age differently and show indications of aging in different ways. Facelift surgery is highly customized since it repositions the interior facial tissue in a more youthful condition rather than tightening the skin.
Now that you have learned different clinical anti-aging treatments choose wisely after having a proper discussion with your doctor.