The monsoon season approaches, providing respite from the terrible heat. Rain's enticing smell, newly bathed trees' lush greenery, and the crispness of the air are difficult to ignore. It does, however, bring with it a plethora of skin problems, as does every other season.
While the rainy season delivers more extended periods of rain, it also brings high humidity, which may be bad for your complexion, especially if you have oily or acne-prone skin.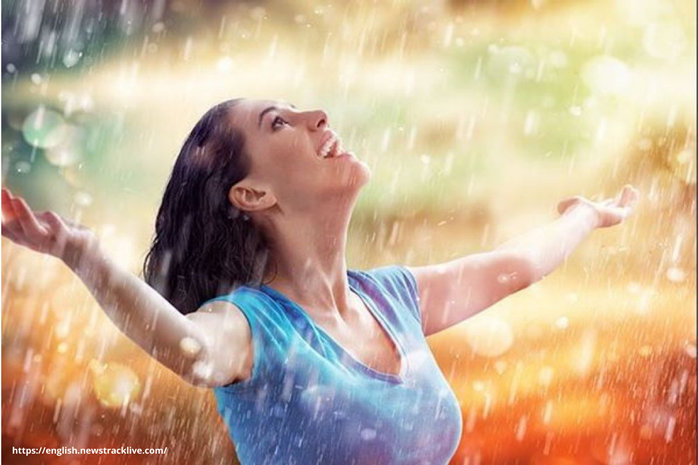 Cleanse, tone, and moisturize are the fundamental rules to follow. Nonetheless, we'll teach you how to adjust this essential routine for the monsoon season, as well as additional skin-care skin-care tips and home cures to include in your daily routine.
Continue reading to hear about skin-care skin-care suggestions for the monsoon season from Dr. Audumbar, the best Plastic surgeon in Navi Mumbai.
Tips for keeping your skin healthy during the monsoon:
Your skin is still exposed to the sun's harmful UV rays, even if it's raining or cloudy outside. Use good sunscreen every day to avoid skin issues.
Wash your face at least two to three times a day to reduce excess oil and grime. It will aid in the prevention of fungal diseases. Drink lots of water to keep your body free of the toxins that cause acne and pimples.
Attempt to utilize more natural ingredients and less commercially purchased skin products that might harm your skin.
Avoid using makeup since it might clog your pores and cause breakouts. Even if you are, make sure you clean it properly before going to bed.
While fried meals are popular during the monsoon season, you should avoid them since they might cause breakouts and acne.
Exfoliation during the monsoon season
Exfoliation removes dead skin, which helps to unclog pores. It also encourages the growth of new skin cells, resulting in a healthy glow. Exfoliants include coffee, tea bags, sugar, baking soda, papaya, oats, and yogurt. Make careful to exfoliate with these somewhat abrasive materials.
During the monsoon, cleaning is a must.: After a thorough exfoliation, clean the open pores and allow your skin to breathe. Good choices include coconut oil, apple cider vinegar, tea tree oil, aloe vera, lemon, honey, and rose water.
During the monsoon, you should tone your body.: Tone your skin to remove any leftover dirt or makeup. Green tea, lemon juice, rose water, cucumber water, and chamomile tea can all be used instead of store-bought toners to tone your skin.
Appropriate hydration.: Because it is essential to maintain your skin hydrated and smooth, the fourth and last step is moisturizing. Natural moisturizers include cucumber, organic coconut oil, hemp seed oil, and olive oil. These moisturizers don't clog pores or leave your skin feeling oily.
In the monsoon, use these home treatments for skin-care skin-care.: Combine fuller's earth or Multani mitti with rose water and a pinch of camphor to make a smooth paste. Refrigerate this paste in an airtight jar and use a tiny bit on your face several times a day.
Make a thick paste of Multani mitti, sandalwood powder, clove oil, and crushed neem paste on your pimples. Allow it to dry before using it daily thoroughly.
Make a paste using besan, lemon, turmeric, and rose water. Apply the mask to your face and let it on for 15-20 minutes before removing it with warm water. It will give your face a healthy glow.
On the other hand, monsoon season can induce fungal and bacterial skin diseases in some people, especially those who live in humid environments or have sensitive skin. Side effects include itching, redness, dry, uneven skin, and humiliation in front of friends and family. If you experience similar problems every monsoon season, there are specific steps you may take to prevent and address them.
Fungal and bacterial skin infections are expected during the monsoon season. Visit Dr. Audumbar, the best Plastic surgeon in Navi Mumbai, if you're having any of these issues.
During the monsoon season, warm and humid conditions create an ideal environment for microorganisms like fungus and bacteria to flourish and thrive, resulting in skin disorders. During the monsoon season, ringworms, athlete's foot, and fungal nail infections are just a few of the common skin problems people face. So, follow the proper skin-care skin-care routine and protect yourself from infections.