Fat grafting is becoming more popular these days throughout the world. People in Navi Mumbai are showing interest in this procedure as it has many benefits. If you are looking for a fat grafting treatment, visit Dr. Audumbar, the fat grafting doctor in Navi Mumbai.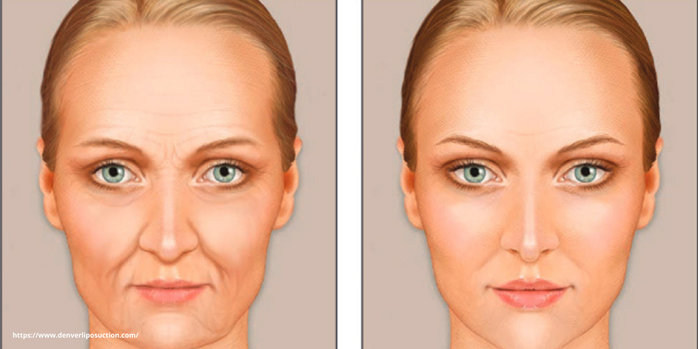 Dr. Audumbar is known as the best plastic surgeon in Navi Mumbai. So, you will get the most effective care with one hundred percent success.
Your fat grafting doctor performs liposuction for removing the fat tissues from your thighs, abdomen, and buttocks for fat grafting. It has become an effective treatment method for breast reconstruction. Your doctor first converts the extracted fat tissues into a liquid and injects them into your breast.
Lipofilling, a kind of fat grafting, has been used for years to correct slight discrepancies in the contour, balance, or location of the rebuilt breast compared to another breast.
It's also vital to keep in mind that fat injected into the breast region may be reabsorbed by the body over time, resulting in a loss of volume in the breast. As a result, some cosmetic surgeons may initially add more fat than you require.
You may need numerous fat grafting treatments for months, depending on your requirements. The therapy generally goes under local anesthesia.
Now let us see the advantages and disadvantages of fat grafting:
The following are some of the benefits of fat grafting -
Instead of an implant, your fat tissue is used.
Fat is taken out of a place where you do not want it.
Many women remark that their fat-graft-reconstructed breast feels soft and the same feeling as the other breast.
Fat grafting has the following drawbacks -
While limited studies have shown positive outcomes, yet doctors do not know if this method will work for all women or how long the results will stay.
For achieving the best result, you may require 4 to 6 individual sessions. Your body may absorb the injected fat, and you may lose part or all of your increased volume over time.
It's possible that some of the fat injected into the breast region will die, a condition known as "necrosis." Pain and bleeding, skin that becomes dark blue or black, numbness, fever, and lesions that exude a foul-smelling discharge or pus are signs of necrosis.
If fat grafting fails, you may have exhausted a vital tissue supply for future flap regeneration.
Is a fat grafting procedure right for you?
Fat grafting is used to augment or fill up regions where there is a lack of volume. The hands, face (particularly the lips), depressions in the skin (after liposuction and scarring), and the breast and buttocks are also common grafted or injected locations (for augmentation). Of course, you'll need donor sites from which to extract fat.
Fat can be extracted from your abdomen, thighs, or other regions and injected into your face if you have facial wrinkles such as laugh lines, smile lines, or crow's feet. Acne scars, depressed areas of the face, lips, cheeks, and acne scars may all be filled in. Using transplanted fat, your fat grafting doctor in Mumbai can reduce lines between your nose and lips, remove skin depressions or indentations, and reduce forehead wrinkles.
Breast augmentation: You are a suitable candidate for fat grafting to the breast if you want a slight increase in breast size, but your breasts should already have a decent form and decent skin tone. Breast augmentation with fat transfer is not for you if you have bad skin, drooping breasts, or seek a considerable increase in breast size.
Breast implants with fat grafting: Fat grafting might be helpful if your breast form has to be improved during a breast implant treatment. If you have leftover breast imperfections after having implants placed, you may require fat to provide a smooth contour and ideal form.
Buttock augmentation with fat grafting: Many people who want a fuller and round buttock may opt for a "Brazilian butt lift," which employs fat transfer instead of implants to give them a more curvy buttock.
Fat grafting into the hands can enhance volume, "plump up" wrinkled regions, cover underlying veins and tendons, and improve the quality of your skin over time.
You are most likely a suitable candidate for this surgery if you are in good overall health, have a positive mindset, and have reasonable expectations.